The U.S. Commerce Department on Tuesday, shortly after the opening bell, reported that new orders for manufactured goods, both durable and nondurable, advanced 1.1% in September, to $475.0 billion. The reading edged out expectations for a 1.0% increase, however, was slightly offset by an downward revision to August's reading, which was revised to indicate a 0.6% advance (down from +0.7% previously reported).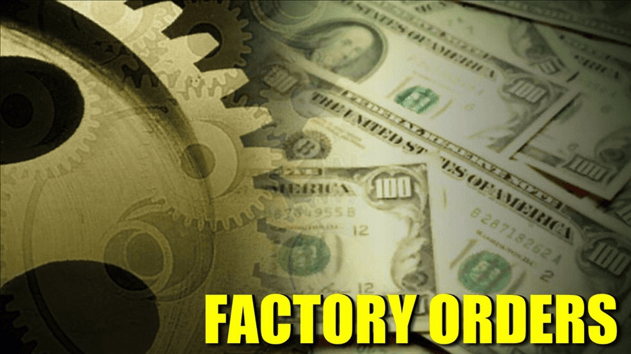 This is a crucial reading as manufacturing is responsible for roughly 12% of the U.S. economy.
Also, note that while we publish advance durable goods numbers ahead of the full factory orders release, which includes readings on durable and nondurable goods, durable goods numbers in this release are updated, and as a result may differ from our prior durable goods-only Alert.
Breaking down the reading, new orders for manufactured durable goods increased 1.9% to $237.4 billion, led by a 4.1% increase in orders for transportation equipment. New orders for manufactured nondurable goods increased 0.3% to $237.6 billion.
Shipments increased 0.3% to $482.8 billion, with shipments of manufactured durable goods increasing 0.4% to $245.2 billion, led by a 0.6% increase in shipments of transportation equipment. Shipments of manufactured nondurable goods increased 0.3% to $237.6 billion, led by a 2.0% increase in shipments of beverage and tobacco products.
Unfilled orders of manufactured durable goods decreased 0.2% to $1,075.9 billion, led by a 0.7% decrease in unfilled orders for transportation equipment. With this the unfilled orders‐to‐shipments ratio stood at 6.59, down from 6.6 in August.
Lastly, inventories increased $0.2 billion ("virtually unchanged") to $686.7 billion, with inventories of manufactured durable goods increasing 0.3% to $421.8 billion led by a 0.6% increase in inventories of transportation equipment. Inventories of manufactured nondurable goods decreased 0.5% to $264.9 billion, led by an 5.1% decrease in inventories of petroleum and coal products. With this, the inventories-to-shipments ratio came in at 1.42, down from August's 1.43 level.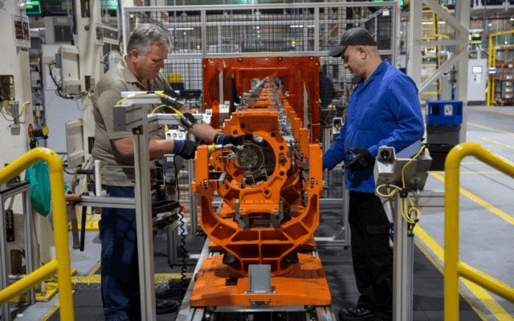 Importantly, new orders of nondefense capital goods excluding aircraft -- core capital goods -- increased 1.0% in September, matching expectations following a 2.4% advance in August and a 2.6% increase in July.
Recall that capital goods are not sold to consumers, but are tangible goods used in the manufacturing of consumer goods. For this reason, core capital goods are a key metric that many consider a proxy for business investments. It is important to consider new orders for capital goods excluding transportation equipment such as planes and automobiles, because the high value of these goods can easily skew month-to-month readings, increasing volatility and making it more difficult to analyze the underlying trend.
Shipments for core capital goods increased 0.5% in September, following a 1.6% increase in August and a 3.0% increase in July.
All in all, the reading was largely in line and speaks to an economy on the mend. That said, it is important to be mindful that this is a September reading and doesn't take into account the recent surge we have seen in coronavirus cases throughout October and into the beginning of November. As a result, while we are optimistic on the economic recovery, the virus remains the single most important factor, though in the immediate-term all eyes are of course on today's Presidential election -- where we believe that regardless of the outcome, investors want to see a decisive victory, rather than a longer drawn out contested election, as the one thing markets hate above all is uncertainty.